November 16, 2022, 10:57 | Updated: 16 November 2022, 11:05
Amid national outrage following the inquest's revelation that two-year-old Awaab Ishak had died after being exposed to mould, the Ishak family's lawyer spoke to LBC to explain that he thinks racism might have been at play in the family's neglect and Awaab's tragic death.
"It's really awful," Mr Weaver told LBC's Nick Ferrari.
"It is certainly one of the most serious cases [that any lawyer could speak on]".
In his exchange with Nick, the human rights and investigations lawyer pointed out that the Ishak family had continually asked Rochdale Boroughwide Housing to tackle the sinister mold growing in their home .
"Complaints had been filed since 2017," Mr. Weaver said.
"Even a medical visitor went around [to the Ishak home] and wrote a letter to Rochdale Boroughwide Housing [about the extensive mould]But nothing was done".
Outraged by the inquest's revelation, Nick Ferrari quizzed Mr Weaver on whether he cites racism as a contributing factor to Rochdale Boroughwide Housing's neglect of the Ishak family and their case.
"The family is from Sudan," Mr. Weaver said.
"At first, Rochdale Boroughwide Housing said that [the cause of the mould] was due to ritual family bathing practices or common cooking practices in some cultures, all without any evidence."
While Mr Weaver was reluctant to use specific words, he told Nick Ferrari he thought "it's pretty clear" and the "facts of the matter" speak for themselves.
By this he meant that although the coroner had said there was "no evidence of excessive behavior" within the Ishak house, Rochdale Boroughwide Housing had chosen to blame the mold on "cooking practices" and bathing rituals.
"It was revealed in the inquest that the family was not doing anything excessive," Mr Weaver said.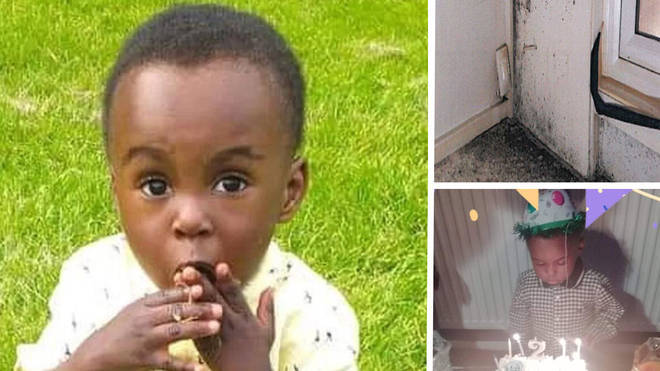 The boy's parents, Faisal Abdullah and Aisha Amin, said after the decision: "We have no doubt that we were treated this way because we were not from the country and less aware of how the systems in the UK".
READ MORE: 'This wouldn't have happened if we were British': Parents of 2-year-old boy killed by 'racist' landlord
The two-year-old died in December 2020, four years after the family first moved into the home from Rochdale Boroughwide Housing.
Throughout the Ishak family's years of complaints to the housing association, they were even joined by a midwife and surveyor from Rochdale council, who said the house was "unsuitable for habitation. human".
Nick Ferrari shared the nation's outrage over the case.
"Everyone involved in this grotesque housing association should hang their heads in shame," he said on LBC's Nick Ferrari at Breakfast.
In an impassioned monologue on Awaab's death, Nick revealed as the Ishak family were forced to stay in the mold-riddled flat and simply paint over the decay, the managing director of Rochdale Boroughwide Housing earned an annual salary of £150,000.